What are the biggest problem bloggers and freelance writers like you and me, face in our day to day blogging or writing job – Quality of blog post or writing.
This is the biggest concern; any blogger or writer faces every day. Quality may depend on many factors like knowledge of the topic, research on the topic, data available, storytelling and ability to write.
You may be thinking, why the hell, "ability to write", is a factor here. Here ability to write is related to, "Grammatical error free writing" and this is more important if you are a Non – Native English writer like I. Grammar is the soul of any Language. It shows the richness and diversity of language. Grammar gives us the ability to express in the correct manner in that particular language. Here English is that language.
There may be several times, you might be confused between American English and British English. For example - Favorite and Color (American English) or Favourite and Colour (British English), very simple difference but very confusing every time you go for writing.
Why

Grammarly

– According to their about us page on their website
Grammarly is the world's leading automated proofreader. It checks for more than 250 types of spelling, grammar, and punctuation errors, enhances vocabulary usage, and suggests citations.
You may have heard this before and quite possible some of you may be using this simple but powerful proofreading tool. It is not only helpful in grammatical error checking but also, a great tool for Plagiarism checking.
This tool is available as a chrome browser extension and also as a native app for Windows operating system. The Tool is available for free to perform basic correction of the grammatical error with weekly performance report by mail.
Grammarly tool has a Premium version too, which performs advanced actions like:
1.

Grammar Check

– This is the best thing for non-native English writers like you and me, we don't need to worry about grammar instead we can focus on the quality of content.
2.

Plagiarism Check

– We all know the consequences of plagiarism and the bad name it will bring for us. This may happen due to ignorance also, better to check it for plagiarism before posting.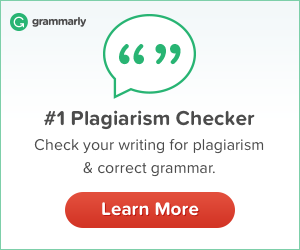 3.

Spell Check

– This is the most important thing in writing; a single letter can change the whole meaning of a word or a sentence.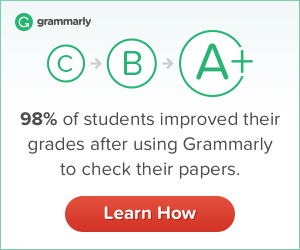 4.

Proofreading Tool

– This is an overall tool which checks for more than 250 advanced errors due to various combinations of grammatical errors.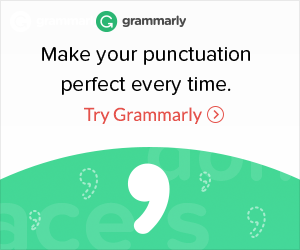 An online proofreading tool like Grammarly is the best tool available for bloggers or writers to focus on writing instead of grammars or any other errors.
You can get free Grammarly account or if you have a free account, get the free premium account to check, whether it's useful for you or not.
Do try & share your thoughts on its usage and capabilities. Do you use any other proofreading tool; tell about that in the comment section or on twitter.
If you like this article, please share this with your friends and community members.